Welcome to Tunie's Cattery, home of Traditional Siberian Forest Cats and Kittens
We are a small, home based cattery located in Inver Grove Heights, Minnesota close to the Minneapolis airport and Mall of America. We show and breed traditional Siberian Forest Cats as a hobby.
All our cats are live with us and they are part of our family and we love them very much! Our Kittens are raised with love, kindness and are extremely well socialized with adults as well as children. Our cats and kittens only receive the best possible care and diet.
Siberians are intelligent, kind and their personalities are similar to a dog. Everyday our Siberian's greet us at the door, sit on our laps and love to play or just be near us! They enjoy being near you and may sleep close to you while you cook in the kitchen or while you relax. Our cats love our Springer Spaniel and each other!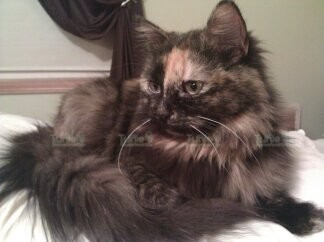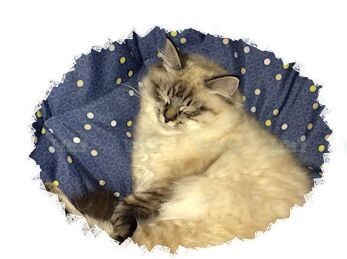 The one thing that sets Siberian cats apart from many breeds is that they do not cause an allergic reaction in most 'cat allergic' people that get near or come in direct contact with them. This phenomenon is attributable to the fact that Siberian cats produce significantly less of the cat dander that is alleged to be the culprit that stirs up the allergic reaction in people. I was amazed, since I have always been very allergic to cats, that for the first time in my life I could actually hold a cat next to my face and not react. If allergies are a concern, please visit our allergy page.
Our cattery is TICA Registered. We do our best to ensure that the welfare of our cats is placed above any business considerations.  We pride ourselves with having extensive knowledge of the breed's history, traits and temperament and we carefully select our breeding cats in order to maintain the health, strength and natural integrity of this exceptional breed.